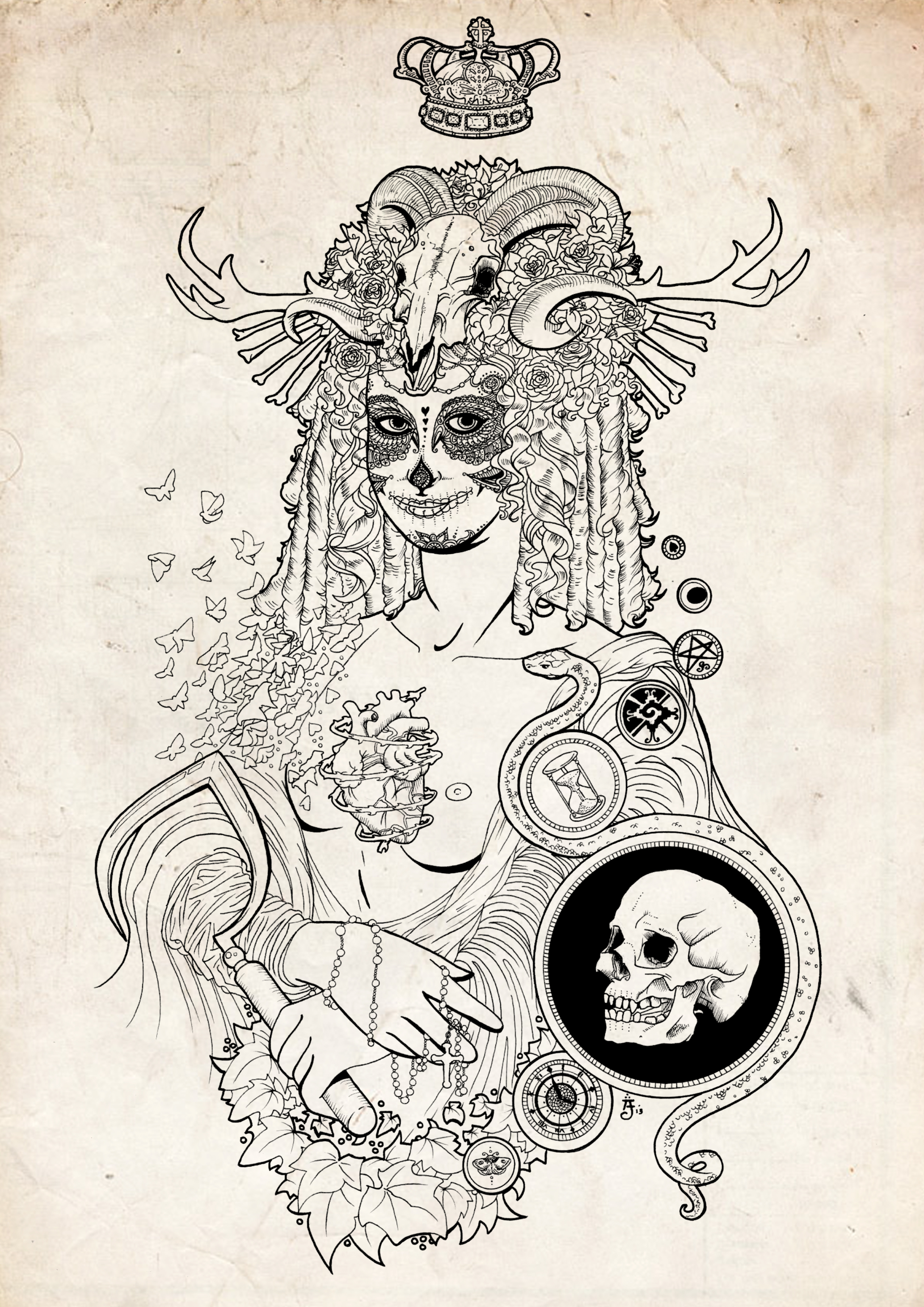 La Gioconda
---
Date Created: October, 2013
Materials: Uni-Pin Fineliners
The Gioconda Project is an online project set up to bring artists from all over the world together in a giant collaborative exhibition. Each artist was asked to create their own interpretation or re-design of one of the most iconic and well known masterpieces of our time, The Mona Lisa. I personally drew on some of my favourite design elements from the Mexican Day of the Dead, Tarot, Pagan imagery and tattoo art, to create a Goddess of Death style character. I wanted to encapsulate the respect and awe that the image of the Mona Lisa commands amongst artists by recreating her as a surreal, otherworldly Goddess; while also drawing on the idea that art is immortal and reaches beyond death once it has been sent out into the world.
Please take the time to visit the project's website and look through some of the other amazing entries. This piece is on display at the W3 Gallery in Acton, London from the 25th February 2014 - 5th March 2014.
If you would like to purchase a print of this artwork, please visit my Online Store.
© Anastasia Catris 2013 Onwards.
---