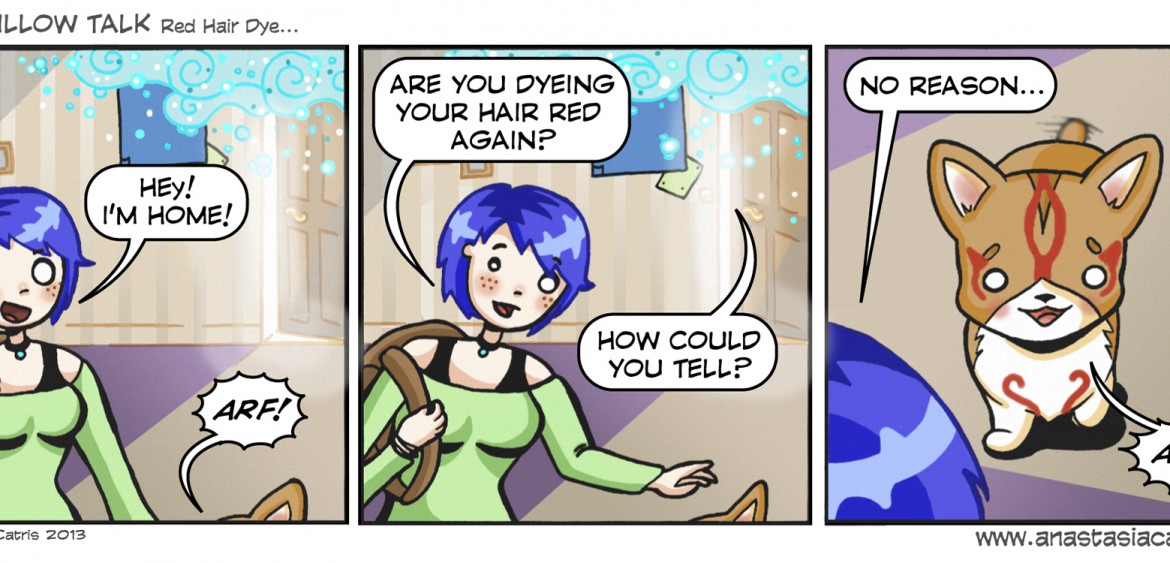 Geek Pillow Talk
Geek Pillow Talk originally began as a Tumblr Blog in 2012. It was created by fictional couple Marcus (named for Marcus Fenix) and Alyx (named for Alyx Vance). It was always my intention to make it into a web comic, but the Tumblr helped serve as a way of collecting together ideas and scenarios for the two characters.
The basic premise was very simple - I was sick of geeks being portrayed as asexual creatures who most of the time were shown as desperate, anti social virgins. I wanted to show the sexy, innuendo filled, hormonal side of geeks as sexual human beings who happen to be passionate about geeky things. I would post anecdotes or small conversation snippets and bounce them off other people.
The style developed off of one that I played around with in college and was mostly used because it is nice and simple and quick for a weekly comic, but also very cute and (I hope) aesthetically pleasing. The first three issues were released through Chaos Hour in 2013, but soon taken down to make way for their sleeker, more organised Online Comic Gallery on their brand new site. The web comic will now be relaunched in 2014 with the hope of compiling it into a physical comic later in the year.
---