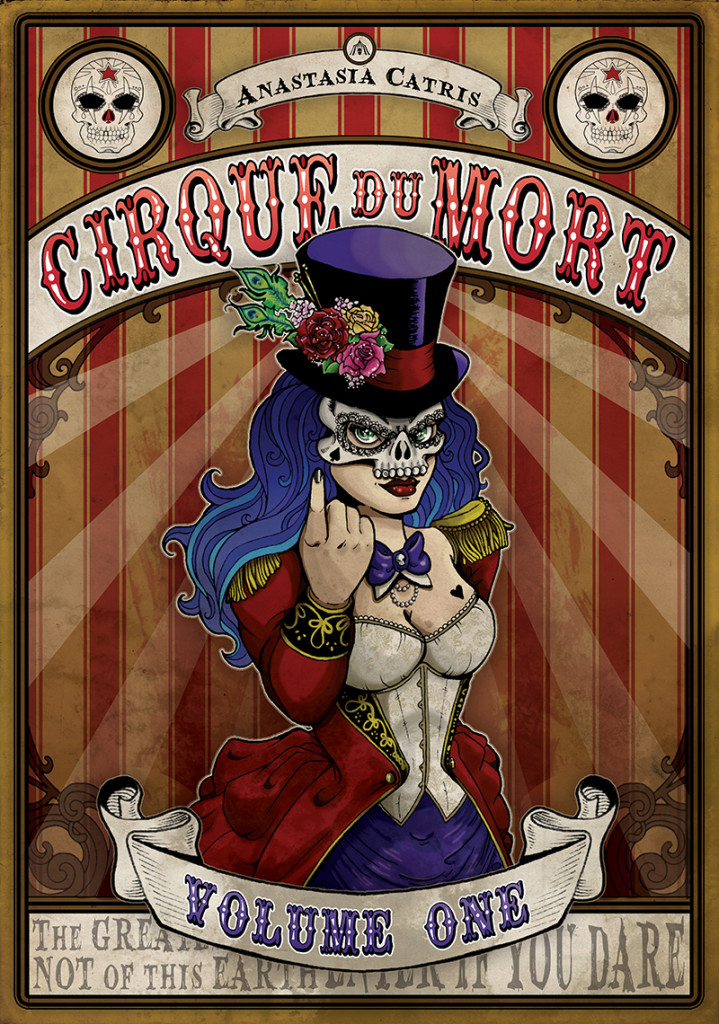 Cirque Du Mort: Volume One Book Cover
---
Date Created: March, 2015
Materials: Uni-Pin Fineliners & Photoshop CS6
This is the official book cover for my debut creator-owned project Cirque Du Mort: Volume One. The first volume presents you with 10 short stories about 11 different characters, each one a ghost in the Cirque Du Mort. 
"Meet Felicity and Mallory: the famous Janus sisters. They shared a womb, a life, a liver, a grave…
Or Mimi the Mime. Once a chatty clown with stories to tell – she just couldn't hold her tongue. So someone held it for her…
Roll up! Roll up! Enter if you dare… The greatest show NOT of this Earth…"
You can learn more about the Cirque Du Mort by visiting its official Facebook Page or its original Kickstarter campaign page. You can also purchase the book or download it for your Kindle via Amazon or my Etsy store.
Cirque Du Mort and all of its characters are © Anastasia Catris 2014 onwards.
---