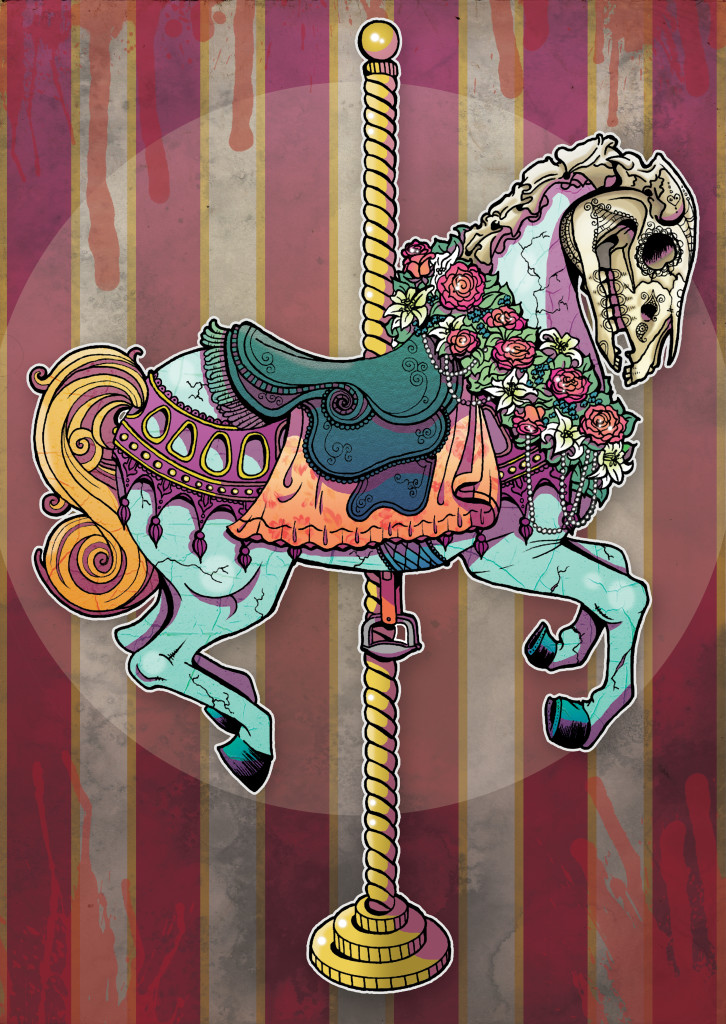 Carousel
---
Date Created: March, 2015
Materials: Uni-Pin Fineliners & Photoshop CS6
Here is the completed design of a candy skull carousel horse, one of the A5 print rewards for the Kickstarter. These will also be being sold via my Etsy and Convention Stall once they have been sent out to all of the backers.
You can learn more about the Cirque Du Mort by visiting its official Facebook Page or its original Kickstarter campaign page. You can also purchase the book or download it for your Kindle via Amazon or my Etsy store.
Cirque Du Mort and all of its characters are © Anastasia Catris 2014 onwards.
---